By Dave Wilson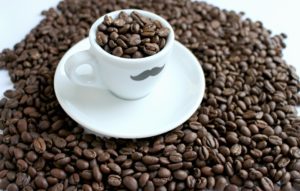 Yes, my bleary-eyed friends, coffee is GOOD for you! There are some variables to this announcement, but in general, the news is good!

1.Antioxidant properties.
This is probably the best news of the day! More Americans get more antioxidants from coffee than any other source (physorg.com/news6067.html, 1-2-2k7). Antioxidants are healthful compounds that work in the body to protect it from the effects of free radicals. Free radicals are much more than old people from the 60's, they are the byproduct of your body using the oxygen and sugars it needs to survive. It is believed that free radicals are the source of many serious diseases, such as stroke and diabetes (abcnews.go.com/GMA/Health/story?id=1074559, 1-2-2k7).
There are lots of sources of antioxidants – fruits, vegetables, tea and more. It seems, however, that Americans just love coffee. Due to the caffeine content, a cup or two in the morning and one in the afternoon is good. If you want to drink a lot more, decafe is probably the best choice (jcrows.com/coffee.html, 1-2-2k7).
Next Month:
2.Stimulation of the brain: Coffee!
Dave is part owner of Spill the Beans at 1607 Woodruff Rd. Greenville, and can be found there on most Saturdays connected to the free Wi-Fi access. You can e-mail him at dwilson@chaiguy.net.
www.spillthebeans.tv
www.chaiguy.net
Click here to view the full issue of MobileLife Today!