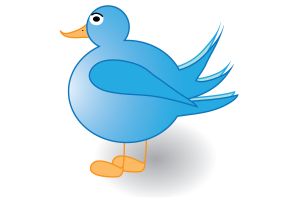 I do a lot of Twitter advertising and I'm always asked the same questions,  what are the benefits of Advertising on Twitter? What you can expect from a Twitter advertising campaign is a very good question to ask. If the person who is going to be doing the tweeting can't, or won't, explain what happens you should avoid them.
Common Misconceptions About Twitter Advertising
Many people don't understand the benefits from Twitter advertising. They assume all you get is an immediate spike in traffic and followers. They also may not understand what a reasonable number of clicks are. Most people want 100+ clicks per tweet, which usually is not reasonable. Of course that completely depends on the tweet, i.e. if the tweet sounds spammy it won't get many clicks.
Things To Avoid When Advertising On Twitter
There are several questions to ask when as you choose someone to advertise for you you.
The first thing to keep in mind is that if anyone guarantees a certain number of clicks,  or results AVOID them. There's a good chance the clicks are fake. If you have AdSence on your site these fake clicks may trigger the dread "invalid activity" email from Google and your account could be suspended or deactivated. As we all know it is practically impossible to have your AdSence account reactivated.
Avoid Tweeters who don't designate their advertising tweets with some sort of "advertising" designation. This sounds counter intuitive but it is required by the FTC as fair disclosure. Those who blend the advertising tweets with their regular tweets may have followers who intentionally avoid clicking on their tweets because they never know if it's a sales link or a genuine tweet.
The Benefits of Doing Twitter Advertising
The first and most immediate benefit are the results from the initial tweet. Things like clicks, likes, followers, and increase web traffic.
The second benefit is that your topic and name is out in the twitter universe more often and that may help with Twitter search results. The more your name and website appears the better.
The third benefit is the SEO bump from all the URLs in the tweet. This is basic Search Engine Optimization backlink building. URLs in tweets may not carry the same weight as on page links but links are links and the more you have the better.
All this to say, the benefits from someone tweeting and re-tweeting you last for much longer than the immediate affect of the tweet.
Things To Keep In Mind When Writing Your Tweets
First and foremost keep the tweet genuine. People are skeptical of huge, grandiose claims. Less is more.
You can only tweet the same message once per day so you'll need to have multiple unique versions of your tweet so you can send it out multiple times per day.
If possible use your customers tweets. If someone tweets about your product or service use those. They will sound natural and genuine. Especially if you ReTweet them.
 Here are some good service to use to do Twitter advertising.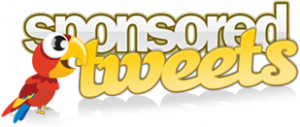 The biggest and best network to advertise on twitter is Sponsored Tweet. You can sign up as an advertiser and let them do all the work of lining up the people to tweet for them. Or you can sign up with you Twitter account and have people pay you to tweet.

If you haven't heard about Fiverr.com you really need to check them out. I sell advertising on this site as well as outsource much of my work as I can. It's a great controlled way to buy and sell tweets. You can see the "Gigs that I offer here. http://fiverr.com/users/mobilelife