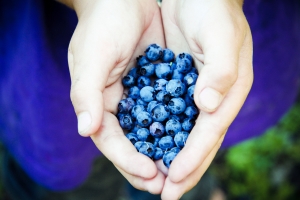 Sometimes I get asked the same question over and over again – "How did you get started with a more natural lifestyle?" And honestly, we're not completely there yet. I still have guilty pleasures like Oreoes, ramen noodles, and chocolate….just to name a few (stop judging). The road to trying to live healthier hasn't been a bummer at all. In fact, I have really enjoyed it. It has caused me to do things I've never done before. It allows me to make home made things for my family, which I know they thoroughly enjoy. But most of all, it has caused me to realize that I can take control of my family's health, and ultimately, for almost all (non-life threatening) mishaps or sickness, I can tend to my family without ever having to step foot into a doctors office.
While I am for holistic medicine, please understand that I completely realize there may come a time when we have to make a doctors visit or ER visit. Though, I hope it isn't anytime soon.
None-the-less, it's always the same look and questions, followed by the elephant in the room, "how do you afford it?"
Here are five quick and easy changes that you can make to promote healthy living in your home. Keep in mind that you might have some kick back and grumbling from others who might be living in your household, but eventually, they will come around…maybe!
Start Cooking from Scratch Rather than Eating Frozen Meals/at Restaurants.
People often think cooking from scratch is more expensive than buying frozen or eating out. In some cases, it can be. But when bought in bulk (flour, sugar, herd and meat shares) it is often less expensive. Most of our meat is venison, which we kill ourselves. The remainder of our meat either comes from our backyard or from herd shares with other homesteaders. With that said, I understand that raising your own meat might not be possible for you right now. However, going in halves with someone else on a cow, or buying a whole hog from another farmer will typically last a family of 3-4 for 5-6 months. If it's a large cow, it will last much longer and will be much less expensive and healthier than buying meat from a store. Many times, even a specialty store or farm store can be much more expensive than buying meat directly from a farmer and having the animal processed yourself.
Start Using Essential Oils (EO's) and Herbal Remedies More Often
Start little. Don't take it on all at once. Start with everyday nicks, bumps, headaches, and the common cold. And remember that you've spent a lifetime putting bad things into your body. Switching to all natural remedies and EO's might not necessarily work miracles right away. Prevention, however, is key when going completely herbal. While EO's and herbal remedies can heal just as well as antibiotics in some cases, their biggest miracle happens when you begin using them as prevention to illness and disease.
In any case, please do not douse yourself or your family members in EO's everyday, it's not healthy when using for prevention. You can read a little more about that here. I always tend to try herbal remedies before automatically going for the EO's. EO's are so potent and should be used sparingly unless actively treating an ailment.
This Article is courtesy of our friends at Mother Earth New. To see the rest of the article read it here 5 Easy Changes You Can Make to Promote a Healthier Lifestyle