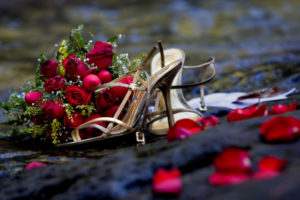 Valentine's Day is almost here, and all across the nation men are scrambling for ideas. Will it be flowers and chocolate, or dinner and a movie?
Let's face it, fellas. If you've been in a relationship for any amount of time, creative, inexpensive date ideas can be hard to come by. And with January slipping away, it may seem easy to forget about that New Year's resolution to tighten up the budget.
But this Valentine's Day, you don't have to break the bank to create memories and have a good time. Here are five ideas to get your wheels turning:
Dinner and a Movie … The Remix
Okay, we know, dinner and a movie is so cliché. But what about a candlelit home-cooked meal and a romantic rental movie? You don't have to buy filet mignon and lobster. You can get great deals on chicken, pork, and fish. Pair it up with a little pasta, and you're ready to treat your significant other to an unforgettable evening!
The Open Road
Just get in the car with your special lady friend and drive! You might spend a little on gas, but you'll create some lasting memories as you travel to a town you have never visited or even a famous landmark. You could also revisit the special places around town where you've created fun memories and take pictures together.
Game Night
Who doesn't love a good board game? Find a few classic board games, invite some other couples over, and make a night of it. Having some Valentine's-themed food on hand will add to the fun — red-velvet cupcakes and heart-shaped candy will enhance the mood, too.
Night at the Museum
Two tickets to a local museum usually aren't expensive. Learn a little about art or history — and each other! Combine this idea with your home-cooked dinner and a movie or game night, and you'll have a full day of fun.
Take A Hike
Pack a lunch, grab a few water bottles, and hit the trail. You'll be amazed at the quality of conversation you can have with someone while you are hiking up a mountain or through the woods. After all, it is Valentine's Day, so why not get your heart in shape?
You can come up with plenty of cheap date ideas on your own. Just follow your passions (don't do something just because it's cheap), and think outside the box (of chocolates). The memories will last a lot longer than gourmet chocolate and expensive roses. Keep that in mind as you are planning your Valentine's Day date and other dates throughout the year!
—Used with permission from DaveRamsey.com