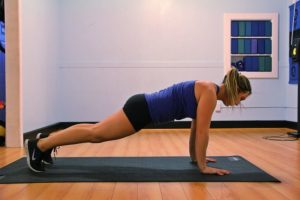 We know, it's hard to find to hit the gym when you have a busy schedule, but there's so much information available at your fingertips, and in modern society it is becoming easier to educate and motivate yourself with ways to stay fit. Here are a couple of our faves!
• Plank
Before you groan, hear us out! The plank gets a bad rep, but it is a wonderful exercise that will only take a minute of your day. However, you will reap the benefits overtime. Do a little bit of plank work first thing when you get up before you hit the shower, and you will feel a good burn in your arms, core and legs that will give you some energy and help you stay fit
• Taking the stairs
We all know that sometimes taking the "easy" option is tempting, but walking up and down the stairs is better than taking an elevator ride if you have the chance! You could skip the elevator and take the stairs to your office, walk to the station or even walk to a restaurant to order your take out! It's simple, but walking is actually really good cardio, and it will really make a big difference to your overall health and well being.