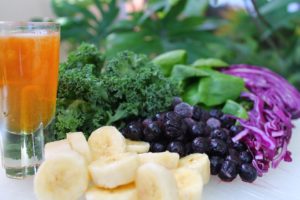 Health is a lifestyle, not a passing fad!
In order to make the most of mind, body and soul, it is important to incorporate healthy living into every aspect of your daily routine, here are some tips on how to do it!
• Planning
It really is all about planning. Making sure you schedule what you will eat during the week, when you will exercises and when you will relax is an imperative of any healthy lifestyle. A good life is all about balance, and planning is your way to get there!
• Good food.
Sometimes it is easy to spend your pay on a weekend of fun, and be left budgeting on food for the week. Buying high quality fruit, vegetables and grains is the key to a healthy lifestyle. It is important to have fun, but without delicious food in the cupboard, meal time can become a chore and unhealthy take out will be become a "lazy" option.
• Goals
Having goals in your personal and professional life is vital to stay motivated and focused every day. Make sure you evaluate all areas of your life and pick out what you need to improve and how you can do it. Sharing your goals with friends and even setting up competitions can really help you stay on track! See who can go the week without getting take out or not miss a yoga session and create prizes like a cup of coffee for the winner!