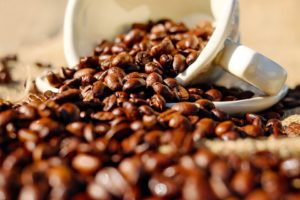 By Dave Wilson
Yes, my bleary-eyed friends, coffee is GOOD for you! There are some variables to this announcement, but in general, the news is good!
I want to finish my 3-part article on the health benefits of coffee. Believe it or not, coffee seems to have a positive effect on diseases such as diabetes, Parkinson's, some cancers and more. It's not just snake-oil.
http://www.webmd.com/content/article/80/96454.htm
There is even evidence that coffee can be improve your mood and diminish the effects of smoking and heavy drinking – I'm NOT suggesting you take up smoking and heavy-drinking, just that coffee IS good for you!
There is good evidence that tea drinkers get the same benefit. This research is based on both black and green teas, not herbal:
A product available at the Woodruff Rd. location of Spill the Beans is Dr. Wilson's Authentic Indian Chai. Chai is a tea-latte. I am from India; I use tea from the plantations where
I was born, in Assam. I grind my own spices to make it fresh and authentic every time. It is never made from a powder or mix (though, we have those available, as well). It is also
UN-sweetened so you can sweeten it as much or as little or with whatever sweetener you wish.
Stop by the Woodruff Road location of Spill the Beans for a healthy treat or snack!
Dave is part owner of Spill the Beans at 1607 Woodruff Rd. Greenville, and can be found there on most Saturdays connected to the free Wi-Fi access. You can e-mail him at dwilson@chaiguy.net.
www.spillthebeans.tv
www.chaiguy.net