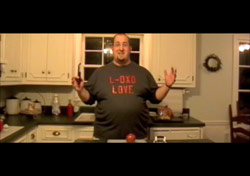 Jon Evans of Greenville, SC has been on a mission for two months now to lose over 200 pounds from his original 425lb weight. Well on his way to a better lifestyle, he's beginning to gain international attention. On December 4, 2009 he was selected by OXO (ox-oh) International as one of five finalists to be the spokesperson for their line of kitchen utensils.
Big Jon's video blog, dontweight.us, began on October 4th in order to document his lifestyle change.
He stresses the importance of a lifestyle change as opposed to going by a strict diet. Informed choices when cooking and exercising has led to his steady loss of 35 pounds.

OXO found Big Jon and requested that he be a part of their "Search for the World's Biggest OXOniac." Contestants were asked to send in a video showcasing an OXO product and prove that they are a fan of OXO. Jon's winning video showcased the OXO Swivel Peeler and cutting board.
Visitors to the OXO site can vote once each day from December 7-December 14 for Big Jon, who is
among the five finalists.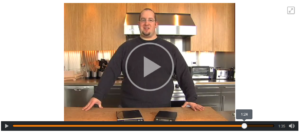 Find more great OXO products on Amazon.