By Dave Wilson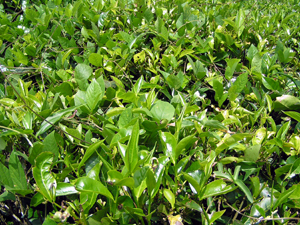 The tea business is mysterious. I suppose this is due to the exotic places that it comes from. There is no mystery about the health benefits of tea, however.

1. Antioxidant properties.
This is true of both green and black tea. Over 4700 years ago, the ancient Chinese claimed tea was "useful for treating tumors, abscesses, bladder ailments, lethargy, among other conditions." One of the compounds that has been isolated is the antioxidant epigallocatechin gallate EGCG. (http://en.wikipedia.org/wiki/Potential_effects_of_tea_on_health)
Antioxidants eradicate free radicals from the body. Some studies indicate that tea lowers the level of stress hormone in the blood. If you are wondering why green tea is an additive in diet pills, it is because some studies indicate that green tea increases metabolism and weight loss.

2. Stimulation of the brain.
"The amino acid L-theanine, found almost exclusively in the tea plant, actively alters the attention networks of the brain," according to results of human trials announced in September 2007, by John Foxe, Ph.D., professor of neuroscience, biology and psychology at City College of the City University of New York. Then there's the caffeine. Not as much as coffee, but there, just the same.
Next Month:
Better Taste and The Nectar of the gods!
Dave is part owner of Spill the Beans at 1607 Woodruff Rd. Greenville, and can be found there on most Saturdays connected to the free Wi-Fi access. You can e-mail him at dwilson@chaiguy.net or visit his web site, www.spillthebeans.tv and www.chaiguy.net.