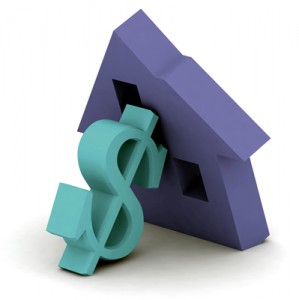 I've had a number of people calling in on homes lately that think that there are no loans available for them because of everything they hear in the media. I thought it would be good to ask some questions to someone who works with loans every day just to get the truth and help people understand what is available for them.
Here are some questions that I asked Bethany Zitlaw of Hanover Mortgage.
George: We hear a lot of talk out there that banks are not lending money and people can't get loans anymore. Have you had any trouble helping average people with good credit get loans?
Bethany: It's simply not true. Hanover is getting buyers approved every day. What has happened is that there has become less choices as far as loan options for buyers. . that's it…. but they aren't bad choices. There is no longer, the NO DOC loan, the Stated Income Loan, and reduced documentation loan options. Very recently, investment property purchases are now required to put a minimum of 20% down rather than the 10% or 100% option that were available in the last few years. We are using FHA financing a lot more because they are more lenient on credit scores, collection accounts and require little money down. A buyer really needs to have a minimum credit score of 580 in order to get a loan through FHA. FHA does require 3% down but we can now combine FHA financing with the State Housing program (which offers down payment assistance) so really it turns into a 100% financing for the buyer. You just have to make sure the buyer qualifies within the income brackets that are set for the State Housing program. It's really important to choose a loan officer that is knowledgeable on the latest products and guidelines as the rules are changing weekly/monthly.
George: What are the minimum requirements that someone would have to meet to get a home loan? (like credit scores, debt to income, etc).
Bethany: Of course, the higher the credit score, the better=). On conventional loans, in order to get the lowest market rate, your middle score needs to be 720 or higher. But you can go as low on a credit score of 580 if you have 20% to put down and your debt-to-income is below 55%. It all depends on how much cash you have (down payment), credit history, debt-to-income ratio. ..they really look at all three areas to determine whether you will be approved or denied. It's important to stay in close contact with your loan officer during the home shopping period. ..with changes happening at a moments' notice. ..you could be approved one month and they tighten up the guidelines the next month and we have to work with the new changes. ..plus with the rate market being so volatile, it's good to stay current on what rates are doing. We've seen rates change as many as 6 times in one day recently!
George: What would you say is a normal range of monthly payment for a home with today's rates including the principle, interest, taxes, and insurance? At 100k, 150k, 200k?
Bethany: This is a hard question to answer because it really depends on how much you put down, which type of financing you will be using and your credit score. I can no longer quote a true interest rate without knowing these three things. If I had to give you a payment range, it would be as follows: a) 100K—$725-$850 b) $150k—$1,050-,$1,250 c)$200k—$1,350-$1,500. These numbers are based on doing a small down payment …of course, the more money you have to put down, the better the payment will be and the more options you have.
George: What about first time home buyers? Is this a good time for them to buy? What incentives are out there?
Bethany: Absolutely! There are some great options for first-time home buyers. If you find a home that qualifies as "rural" property (http://eligibility.sc.egov.usda.gov/eligibility/eligibilityAction.do), then you are able to get 100% financing. ..they have income limits too, but they are a little higher than the State Housing income limits. There is no monthly pmi on this program and there is a 2% guaranteed fee (2% of the loan amount) that is financed on top of the loan amount and spread over 30 years, so it makes very little difference in the monthly payment. Of course, there is the State Housing program that is offering $5,000 in down payment assistance with the current rates ranging from 6% to 6.625 (depending on household income bracket). There is also a special down payment assistance program that is offered through the Greenville Housing Fund for school teachers. It is $5,000 that is forgivable as long as you live in the home 10 years (each year that you live in the home, $500 is forgivable). If a first-time home buyer's income is too high to qualify for a 1st-time home buyer program, FHA is still a great option as long as they have their own 3% minimum down payment or can get a gift from a family member.