By Gilbert B. Elwyn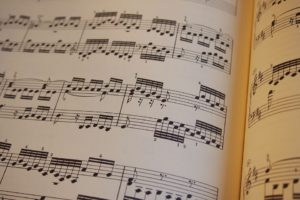 I had every intention to celebrate my return to MOBILELIFE Today's pages with advice for our new President- Elect or, perhaps a moving tribute to Veterans, or a scathing condemnation of our elected officials and/or big business for the financial crisis that came about on their "watch". "Watch" is one of their favorite terms. Let's just hope their watch is like Timex's old slogan: "It takes a licking and keeps on ticking".
In early-November I made a phone call to a friend of mine, and when I was put on hold the company he works for piped Christmas music into my ear. Already! And it wasn't very good Christmas music. Obviously it was recorded on the principle that they would do their best to be bland enough to offend no one. And thus, they succeeded in offending me. No wonder I am tired of Christmas music not long after the advent of…uh, Advent.
So here, for you (and me!) is my list of Christmas albums that have "relistenability"… albums that I canusually stand listening to even by the day AFTER Christmas…remember: The Twelve Days of Christmas begin on Christmas.
The list tends to lean toward jazz, because I like jazz. The list also tends to feature old recordings, because I'm oldish, but also because, for "relistenability" music must stand the test of time. Nevertheless, Snowfall was just released last year. One addition to the list: any album that you can find which contains Christmas recordings by the artists who made them hits. And yes, I left a lot of your (and my) favorites off the list, so it wouldn't be too unwieldy. One final thought this Holiday Season, if, Christian or not, humankind had followed Jesus' "prime directive" to love one another and acted accordingly, the world would be in a lot better condition than it's in today.
Liona Boyd A Guitar for Christmas A beautiful guitarist who plays beautifully performs a meditative light classical program. The title is apt and poignant: her parents' Christmas gift of a guitar when she was 15 started Ms. Boyd on her musical life's path.
The Jim Cullum Jazz Band 'Tis the
Season to be Jammin'! The Cullum band is a mainstay at The Hyatt on the Riverwalk in San Antonio and on NPR. This album, with arrangements by John Sheridan, puts a traditional jazz spin on the Christmas classics, some swinging, some meditative; all "jammin'".
The Four Freshmen Snowfall Original (and retired) member Bob Flanagan calls the current lineup the best of all time and this album will do nothing to dispute that claim. The Freshmen's lush harmonies, an inspiration for The Beach Boys Brian Wilson, are as clean and crisp as ever. The four members are not only accomplished vocalists, but equally accomplished instrumentalists, usually accompanying themselves on drums, guitar, trumpet, and bass (and whistling), but on this album, trumpeter Curtis Calderon is the only Freshman who plays on the album. Calderon is a versatile, inventive stylist; probably the best playing today. An additional Christmas treat is that they are backed up by the elegantly swinging Small World Band.
An Oscar Peterson Christmas For his Christmas album, the peerless jazz piano master, Oscar Peterson surrounded himself with five jazz musicians and a string ensemble and mix tempos and moods to create this Christmas classic. Notice how Peterson's touch on the piano ranges from powerful and fluid to delicate and light.
Merry Christmas from Doc Severinsen and the Tonight Show Orchestra There is nothing quite like the sound of a big band, particularly one as talented as this one, when the music is arranged so tastily. Johnny Carson often said how fortunate he was to be able to listen to this band night after night on The Tonight Show.
Mannheim Steamroller Christmas There might be more Chip Davis / Mannheim Steamroller Christmas albums by now than there are days of Christmas. The first one is still the best by far, respectfully putting a fresh new spin on traditional Christmas carols.
The Mills Brothers Merry Christmas Cathedral bass singer George Younce wrote something to the effect that there was no harmony to equal that of siblings. The Mills Brothers were living, singing proof of that for decades and that harmony makes each of the Christmas songs that much warmer.
Mr. Jack Daniel's Original Silver Cornet Band Cornets for Christmas This band was formed after original conductor (and "Old Perfessor") Dave Fulmer came across some old photographs of turn of the century town brass bands. This album is a mix of the light and solemn, the whimsical and the powerful, all courtesy of the great Greig McRitchie's arrangements and the musicianship of these primarily Tennessee-based musicians.
Lorrie Morgan Merry Christmas from London Any country singer's Christmas album which begins with a rendition of My Favorite Things and features duets with Andy Williams and The NEW World Philhrmonic is not your typical country Christmas album. A "family" note: Lorrie Morgan sings Up on Santa Claus Mountain, a tune written and recorded by her father, country music star George Morgan.
Christmas with the New Christy Minstrels The brain child of Randy Sparks, the New Christy Minstrels were envisioned as a folk chorus…a "Norman Luboff Choir" with banjos and guitars and were highly successful with hit records such as Green, Green and Today. The Christies were at the top of their game when they recorded this album in the summer of 1963. The album contains traditional and original tunes and beautiful arrangements by Sparks, Nick Woods, and Art Podell and such lusty singing that it's difficult to imagine that the album was recorded on a hot summer's day.
Riders in the Sky Christmas the Cowboy Way These four talented musicians owe many of their harmonies to Bob Nolan and the Sons of the Pioneers. They owe much of their stage show to Monty Python's Flying Circus and Gabby Hayes. Listening to this album takes me back to a time years ago, when I bought three Christmas Cards by an Old West artist. One was Santa Claus, complete with bag, on the roof of a rickety saloon. The second was of a grizzled cowboy at a line camp shack, his face and that of his equally worn partner, alight with childish delight, placing a star on a little scrub pine tree. The third was of a lone cowboy on a cold clear night on the prairie, twisted in his saddle and looking to see a bright star shining in the sky.
Andre Rieu Christmas Around the World With his good looks and charm, his singing violin, his PBSspecials, and the world class musicians of his Johann Strauss Orchestra, Rieu reminds his audiences worldwide that music can be classical, elegant, and fun.
The Seekers Morningtown Ride to Christmas The beloved Australian folk quartet had a unique sound all its own, highlighted by the powerful voice if Judith Durham. Among their hits were A World of Our Own and Georgy Girl. The title of theirChristmas album, refers to another of their successful recordings, Morningtown Ride, a version of which was adapted for this album.
Christmas with The George Shearing Quintet Pianist George Shearing, with or without his fine quintet, has always epitomized cool and tasty jazz.
The Voices of Jimmy Joyce This Is Christmas: A Complete Collection of the Alfred S. Burt Carols You might not know who Alfred Burt was, but you'll recognize many of these tunes and you'll revel in the lush harmonies. These carols came from a tradition which was begun by The Reverend Bates Burt. Every Christmas he would compose a carol and send it to the family's friends. As soon as his son Alfred, who went on to a career as a trumpeter and arranger, was old nough, he wrote the music while his father supplied the lyrics. After his father's death, Alfred Burt continued to compose one carol each Christmas until his own untimely death at age hirty-three.
The Elisabeth Schwarzkopf Christmas Album Ms. Schwarzkopf 's soprano voice plus orchestra and chorus sing hese songs straightforwardly with beauty and, at times, power. If her descant on The First Noel doesn't move you, have someone check your pulse.
Christmas with The Vienna Choir Boys and Hermann Prey As I listen to this album I can almost imagine a Vienna Christmas Eve service complete with choir boys and a baritone soloist. As you might expect in such a setting, Stille Nacht is a highlight.
Mason Williams A Gift of Song As you might have expected from the composer performer of Classical Gas and the author of Them Poems whowas also a comedy writer for The Smother Brothers, this Christmas album can best be described as eclectic. Joy to the World is performed with a Salvation Army Band influence, What Tune Is This is a skillful blending of What Child Is This into the Classical Gas style. Other tunes are renaissance, classical, folk, Hawaiian, African, Blues…well, you get the idea.