By Frank Canna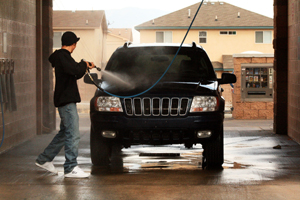 Yes it's true, more and more car owners are beginning to realize what most long time detailing customers have know all along; car detailing is a necessity, not a luxury.
Sure, some people still think getting your car detailed means going above and beyond what the average vehicle requires. Basically, the idea of keeping your car looking like new is no different than taking care of any other routine preventative maintenance, such as, making sure your oil is changed on a regular basis. Of course, there was a time long ago when professional automobile detailing services were not as readily available like they are today.
What changed?
One thing that changed is the fact that most people are now hanging on to their cars a lot longer than ever before. Talk to some older folks and you'll quickly find out that a few decades ago it was a common occurrence for people to go out and buy a new car about every three or four years. Fast forward to today's economic climate, where people now buy a new car about every nine or ten years and you'll begin to get a better idea of what's going on in the auto industry and how it affects each and every one of us today.
According to the U.S. Dept. of Transportation, statistics clearly show a downward trend in new car sales that actually began more than twenty years ago. And the worst part is the biggest drop in new cars sales actually occurred in the last ten years. When you factor in that the average price of a new car has more than doubled from $12,000 twenty years ago to more than $25,000 today, it's easy to begin to understand why there are fewer new cars on the road.
Since the majority of car owners are now keeping their cars longer than ever before, they are also beginning to realize how important it is for them to make sure things are being maintained and not just the mechanical things, like tune-ups and filter changes. It is becoming clearer that the motoring public is finally beginning to understand and slowly focusing in on the real, money saving benefits of maintaining the appearance of their vehicles.
Yes it's true. Car detailing has never been just a luxury. It has always been a necessity. And, there has never been a better time than now to protect your investment and either take care of it yourself or have your car detailed by a professional.
Okay, so you say your car gets washed every once in a while and that should be good enough.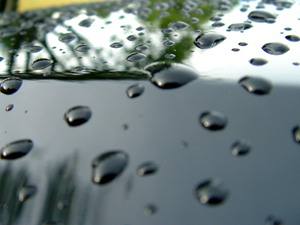 Well, the truth is washing your car really only loosens and removes a small amount of surface residue. Removing stubborn environmental contamination is a result of thorough polishing and waxing of the paint. And that's where having your car professionally detailed on a regular basis begins to pay big dividends. You see, not only does frequent polishing and waxing help remove potentially harmful surface contamination, the entire process also adds an extra layer of surface protection. And when you take into account that many of today's waxes and sealants are actually synthetic polymer products, the level of surface protection improves dramatically compared to old fashion car wax. All of this adds up to a better looking, longer lasting high-gloss shine.
Of course, there are a host of other benefits to having your car detailed on a regular basis, such as; cleaning and protecting interior vinyl and leather upholstery. Over time, these materials begin to slowly age and dry out due to over-exposure to the ultra violet rays of the sun and excessive summertime heat. Today's high tech vinyl and leather protectants are designed to replenish, restore and maintain the like new condition of these materials.
Just like your oil should be changed on a regular basis, your car needs to be thoroughly cleaned, polished and waxed at least twice a year. It's a good idea to get into a routine of taking care of the appearance of your car once in the spring to protect against the summer sun and again in the fall to protect against winter snow, ice and road salt. Of course, everything's relative. For garage kept cars that don't see a lot of daily exposure to the environment, once a year detailing is usually just about right. However, cars that are driven in all types of conditions on a daily basis usually require more frequent appearance care.
Let's face it, owning a car is not getting any cheaper and replacing it with a new car is even more expensive than ever. The key is to always plan ahead and maintain what you drive. Whether it's new or old, it needs to be maintained on a regular basis. And after all, it's much more fun to go cruisin' in a clean machine!

Frank Canna has been in the automobile detailing business for 25 years and is the owner of Mirror Finish Detailing, Williamstown, NJ. He can be reached at canna@verizon.net or visit his website at Mirror Finish Detailing Twitter: @MirrorFinish
---