My daughter and I went to see "The Hunger Games" this weekend.
I was one of the millions who saw "The Hunger Games" this past weekend.  As the dad of a teenage girl, it was understood that a part of my agenda for Saturday night was to escort her to the Regal Hollywood 2o theatre in Greenville, SC so that she could see the story of Katniss Everdeen played out on the silver screen.  The story line of big government running over all sorts of liberties and freedoms, and the individual triumphing over the state was interesting to watch. Now I need to find time to read the trilogy, so I can keep up with my daughter. She has already read the trilogy three times!
My daughter has a tradition of staying in the theater through all of the credits in the hope that there will be some film teaser at the very end. While watching the credits, a name with the suffix D.C. rolled past (D.C. stands for Doctor of Chiropractic).  I quickly made a note to learn more about this chiropractor, and what role he had in "The Hunger Games."
Dr. Joseph Horrigan is not a household name, nor is he well known among the chiropractors at large.  However, this doctor of chiropractic has played an important role in many more movies beyond "The Hunger Games."  Dr. Horrigan has served as medical consultant for "The Matrix," "Charlie's Angels II Full Throttle," and "Spiderman II." He also served as athletic performance consultant on "Seabiscuit," "Skeleton Key,"  "Things We Lost in the Fire," "Che," "The Wolfman," and of course "The Hunger Games."
Jennifer Lawrence's ability to perform as Katniss without a stunt double hinged upon Dr. Horrigan's training.  The role of Katniss Everdeen was very physically demanding. According to Horrigan, the actress was put through a grueling six week program which resulted in the fit and fast Katniss of "The Hunger Games" movie.
The pattern of a doctor of chiropractic advising athletes and movie stars is becoming more the norm rather than the exception.  If chiropractic has such a positive influence on the health and performance of actors in movies, it will be exciting to see how chiropractic can help everyone in our country feel and function better.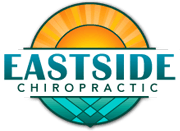 Article courtesy of Dr. David Mruz of  Eastside Chiropractic in Taylors SC.